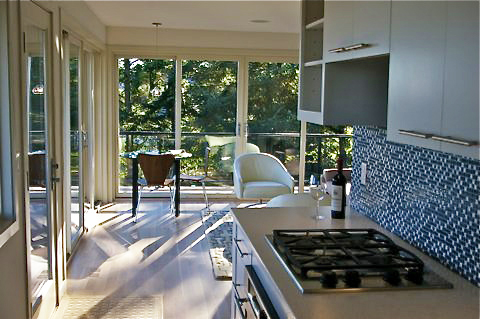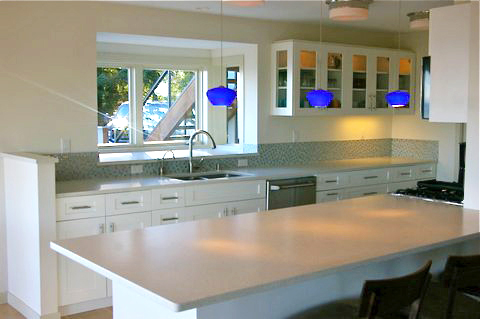 Camano Island Residence
Camano Island, WA, 3,800 sq. ft.
This project entailed a gut renovation of a 1980s 3-bedroom home on Camano Island, Washington. The house has expansive views of Puget Sound and Mount Baker beyond. To capitalize on this view, new expanded glazing was installed at the rear of the house along with a large wraparound terrace.
In addition to the main house, we created a new studio apartment above the garage with its own cantilevered terrace and wrapping glass.